Jesus Christ Superstar, Barbican Theatre: 'Modern, but with all the clout of the original'
Rock, opera and the bible? This bold concept has been confounding and enthralling people since the 1970s concept album was crafted into Broadway hit Jesus Christ Superstar – all hail Andrew Lloyd Webber and Tim Rice.
Having spawned two films and countless professional and am-dram restagings, this classic musical is either a gold mine or a deathtrap for those who undertake it.
The show follows the last days of Jesus, focusing heavily on his relationship with Judas, with a stunning score and clever modern sensibilities.
But what about the most recent reincarnation?
Transferring from Regents Park's open-air theatre to the Barbican, what sets this piece aside from its predecessors? In short, everything.
The rock aesthetic has been updated for a modern audience.
A huge cast dressed in Yeezy-style layered fabrics and trainers give visions of a high-end dance piece.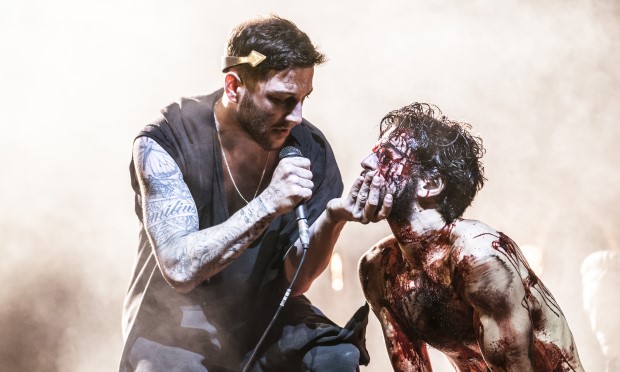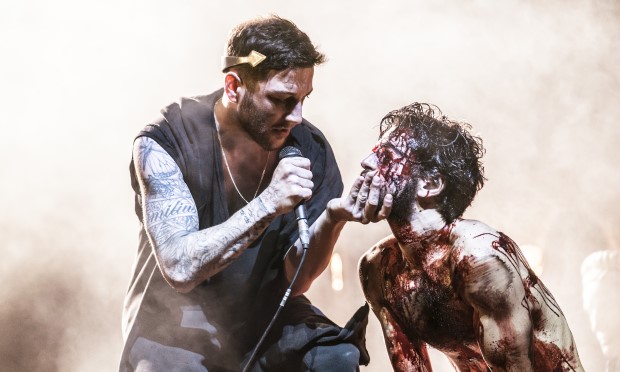 Energetic choreography by Drew McOnie fills the space well, and Tom Scutt's set mirrors the Barbican's harsh lines of stone and steel.
The attention to detail when it comes to updating the show, while keeping little flashes of its ancient setting, is consistent.
Lee Curran's lights match the dramatic pace of the music and set the action nicely. Visually it is a triumph – clever and slick.
Thank goodness Jesus Christ Superstar is not just a treat for the eyes.
Lloyd Webber's score and Rice's lyrics are infamous within the musical theatre world for their complexity – the vocal equivalent of running a marathon while carrying your nan on your shoulders.
The show is a beast that has chewed up many a confident musician.
The cast, however, are not overcome.
In keeping with the rock history of the piece, the main characters use microphones, and although acting-wise this is distracting, it does provide a very specific sound quality.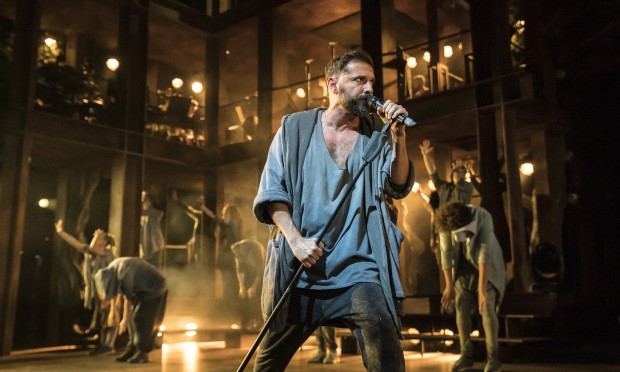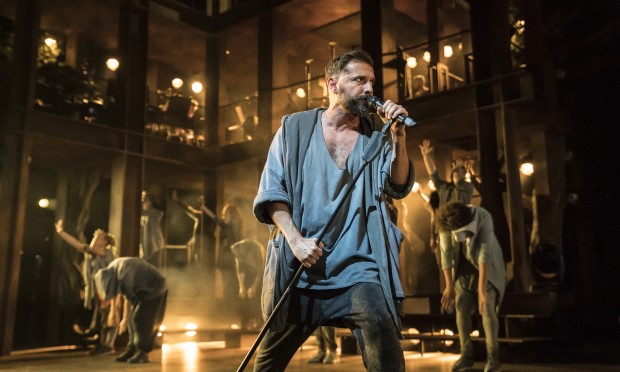 Musically, the show is stolen by Ricardo Afonso, playing Judas – a role previously performed by Tim Minchin that can almost be described as a second lead.
Afonso's voice is one of the best I have heard, and his ability to excel in all styles of singing is astounding. He trills, belts, wails, hisses and riffs with such passion and presence.
Robert Tripolino is wonderfully cast as Jesus and the thin, strung-out rocker vibe does create a nice physical lead, even if his vocals are a little overshadowed.
Matt Cardle, winner of the seventh series of X-Factor – ringing any bells? -provides a gravelly, meaty depiction of the conflicted Pilate.
The comic relief is both hilarious and terrifying as we are treated to a clown-like drag version of Herod by Samuel Buttery, another former talent show star.
Sallay Garnett's Mary is a more soulful interpretation of the role than I have encountered.
The real focus of this show is the tension, thematically and musically, between Jesus and Judas, and both actors' phenomenal vocals provide a nice structure.
The second act is when the show begins to shine.
The ability to keep the brutality of the torture and crucifixion while singing is impressive.
The production's use of glitter and blood to show Judas's betrayal – silver for the silver pieces he was paid and gold for the abuse of Jesus – creates a beautiful and contradictory depiction of the violence.
The final form of the feeble Jesus, reflective but bloodstained, is a harrowing image.
This controversial piece has been through many revamps over the years, and because of its content, is still an acquired taste.
Nevertheless, this production has modernised where appropriate, while keeping the musical clout and biblical imagery that the piece replies upon.
With a talented effort by all involved, the musical both enthralls and appalls, and is as innovative as it was at its inception.
Be ready to walk on water for a ticket, because this is very much worth it.
Jesus Christ Superstar runs until 24 August at the Barbican Theatre