'Dark, twisted and imaginative'
When was the last time you were frightened by a ballet? It's happened to me all of… never. Until now.
Akram Khan's interpretation of the classical ballet Giselle turns everything on its head, and coupled with the English National Ballet's talented execution of this brave new concept, provides a nail-biting evening.
The tale follows a migrant worker (Giselle) who is seduced and later abandoned by a member of the elite, factory-owning class.
The show begins with the first of many stunning tableaux, as the entire cast push an enormous, Berlin-esque, faux-concrete wall, covered in handprints, to the back of the stage.
The orchestra enlivens Adolphe Adam's composition, mixing it with Vincenzo Lamagna's original score to create a part avant-garde electronic, part classical ballet piece – a duality that is prevalent throughout.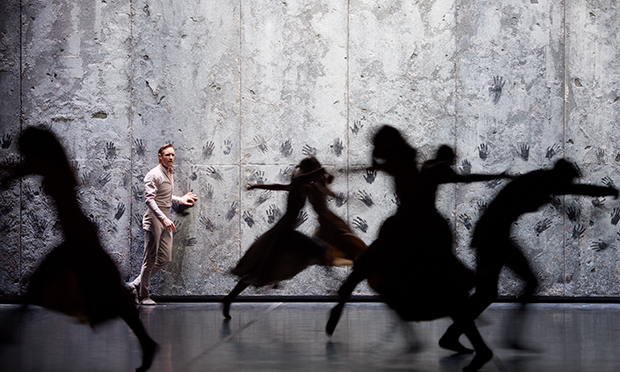 Khan caters to the ballet crowd but also brings in modern dance, pushing the limits of the body and experimenting with how a complex story can be told corporally.
His choreography is dark, twisted and imaginative, cinematic in its creation of space, demanding of its dancers and utterly, utterly magical to behold – proof that an unusual choice can be so refreshing for an established company.
Khan's background in north Indian kathak and contemporary dance bleeds into the ballet's physicality. Considering this is his first time working with dancers using the Pointe technique (unbelievable but true), the piece is a glorious fusion, confidently grounded in the themes of the original ballet.
The English National Ballet dancers are fully capable of inhabiting the complex routes Khan has created for them. The whole cast never puts a perfectly extended foot wrong. Moving like water on rocks, they contort their bodies in a way that is both disconcerting and effortlessly graceful.
Jeffrey Cirio's stag-like leaps draw the eyes of all watching, constantly providing more energy, flare and presence than his fellow dancers. His jumps are higher, his gate more frantic, and his presence more felt.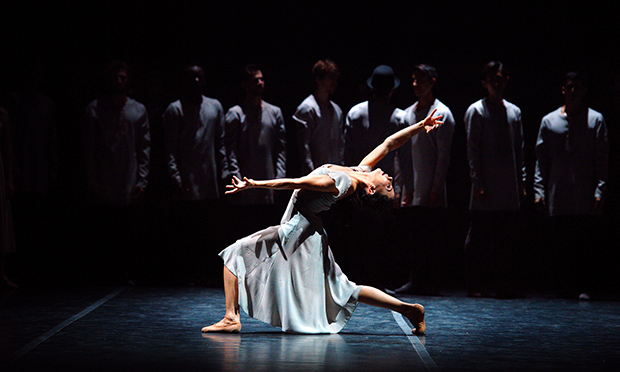 In antithesis to this is Stina Quagebeur's floating beauty, which is a joy to beyond and forced me to clutch my poor neighbours' arms in terrified bliss.
The cast, coming on to Pointe later in the ballet with tattered costumes and use of long sticks, creates a distorted world into which Giselle is thrown.
The use of Pointe to create a drifting, deathly world is seemingly obvious yet still shocks.
The giant concrete wall occasionally spins (at rather alarming speeds), and at others times lifts up to spew out aristocrats drizzled in diamonds. Award-winning designer Tim Yip's costumes are stupendous throughout, and his set is simple but expensive – not to mention hydraulically challenging.
Everything is in its proper place. Mark Henderson, taking a break from West End musicals, gives the lighting an uncharacteristically dark, Tim Burton-esque palate which is engrossing.
The piece does fall into the classic problem with ballet, that if you don't know the story you might need a quick Wikipedia search in the interval, but unlike other dance pieces, you just don't care.
The themes of betrayal, seduction, subjugation, inequality, industrialism and death are clear as day.
Giselle mixes moments of sci-fi, cinema, horror, with unrivalled balletic grace. It is unmissable and completely disturbing.
Just make sure to bring a friend to cling on too and to enjoy what is a once-in-a-lifetime evening of theatre.
Giselle runs until 28 September at Sadler's Well Theatre